Health Founders is the first vertical healthtech accelerator in the Baltics. Co-Founders Erki Mölder and Siim Saare share their vision and insights for aspiring entrepreneurs.
How did you get involved in the health industry?
Erki: I have been in healthcare since 1999 developing and managing various different institutions from medical labs and fertility clinics to selling diagnostic immunoassay kits. I have been involved with Estonian Biotech Association, Estonian Private Healthcare Association and Estonian Health Economy Association. Today I'm actively investing in healthcare startups. As of this year, I am also Supervisory Board Member of the biggest Latvian hospital (RAKUS).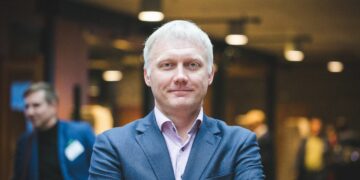 Siim: I'm a former corporate CEO turned startup entrepreneur. After almost 15 years of working for global brands I wanted to continue in technology and venture space. Healthtech was a natural choice due to my own interest in longevity and biohacking. I wanted to see if I could apply my business experience in this highly complex industry and make an impact. I believe that we need more people from different professional backgrounds to help build the new health economy.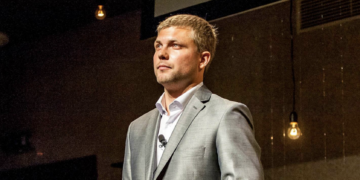 Why is this the right time to become a healthtech entrepreneur?
Erki:  Healthcare demands long term focus. Short term sprints need to be put in context of a longer marathon. As in every industry, healthcare also has better and worse times, which means that in order to differentiate actual business opportunities from delusion you need to have some experience in the industry. The sooner you start the quicker this competence will come. Luckily, there are more and more support for aspiring healthtech founders such as our accelerator.
Siim: Healthcare is one of the largest industries in the world and it will go through a significant transformation over the next decade. Digital health sector is predicted to grow 30% annually over the next 5 years and reach 640Bn by 2026. This is fuelled by technological advancements and favourable government policies due to the pandemic. All this creates a massive opportunity for new entrants with solutions that have global impact. There is a saying that the worlds biggest problems are also the biggest business opportunities. Nowhere is this more true than in healthcare.
What is your main recommendation for aspiring health founders?
Erki: In addition to developing the technology, make sure you understand the medical system and regulatory constraints. The underlying technologies are universal, medical and regulatory environment is country, region or medical system specific. In order to create a successful business, all these elements need to align.
Siim: We are here to help exceptional founders develop their breakthrough ideas into sustainable business models. By definition, startup is a company searching for a viable business model. In order to do that you need to get out of the building, talk to real life customers and run experiments on every element of your business. Healthcare is notoriously complex field with much longer development cycles. When you join us, we can help you simplify and de-risk that process through our extensive partner network and living-lab approach.  
What is the value of vertical accelerators such as Health Founders?
Erki: Our unique value proposition for startups is rooted in our wide network of mentors with long-term healthcare industry experience. We are able to provide early stage teams the right guidance for developing and growing their business. We are honoured to have many prominent experts on our advisory board and lead mentors list.
Siim: Thanks to our focused approach we are able to provide our teams more in-depth industry specific feedback, specialised development programs and engage highly experienced professional mentors from the field. We are also excited to welcome a growing number of industry partners and VC-s who wish to use their resources and networks to help these young companies make a difference.
How will healthcare look in 10 years?
Erki: The amount of data that healthcare decisions are based on will grow exponentially, which will put increased demands on all stakeholders. The patient and the consumer will have more control over their own health through new technologies and business models.
Siim: Today's healthcare is essentially a sick-care system with limited emphasis on prevention and healthspan. In the next 10 years, we will move from descriptive (what happened) to predictive (what will happen) to prescriptive (how can I make that happen) health decisions powered by AI and big data analytics. New technologies like gene therapies, robotic surgery, augmented reality care, 3D printed tissues, regenerative medicine and AI powered decision support will revolutionise the industry. The future of health will be much more personalised, proactive and preventive.